Saturday Morning Group Run – Trail Sisters First Run of the Month
October 1, 2022 @ 8:00 am

-

12:00 pm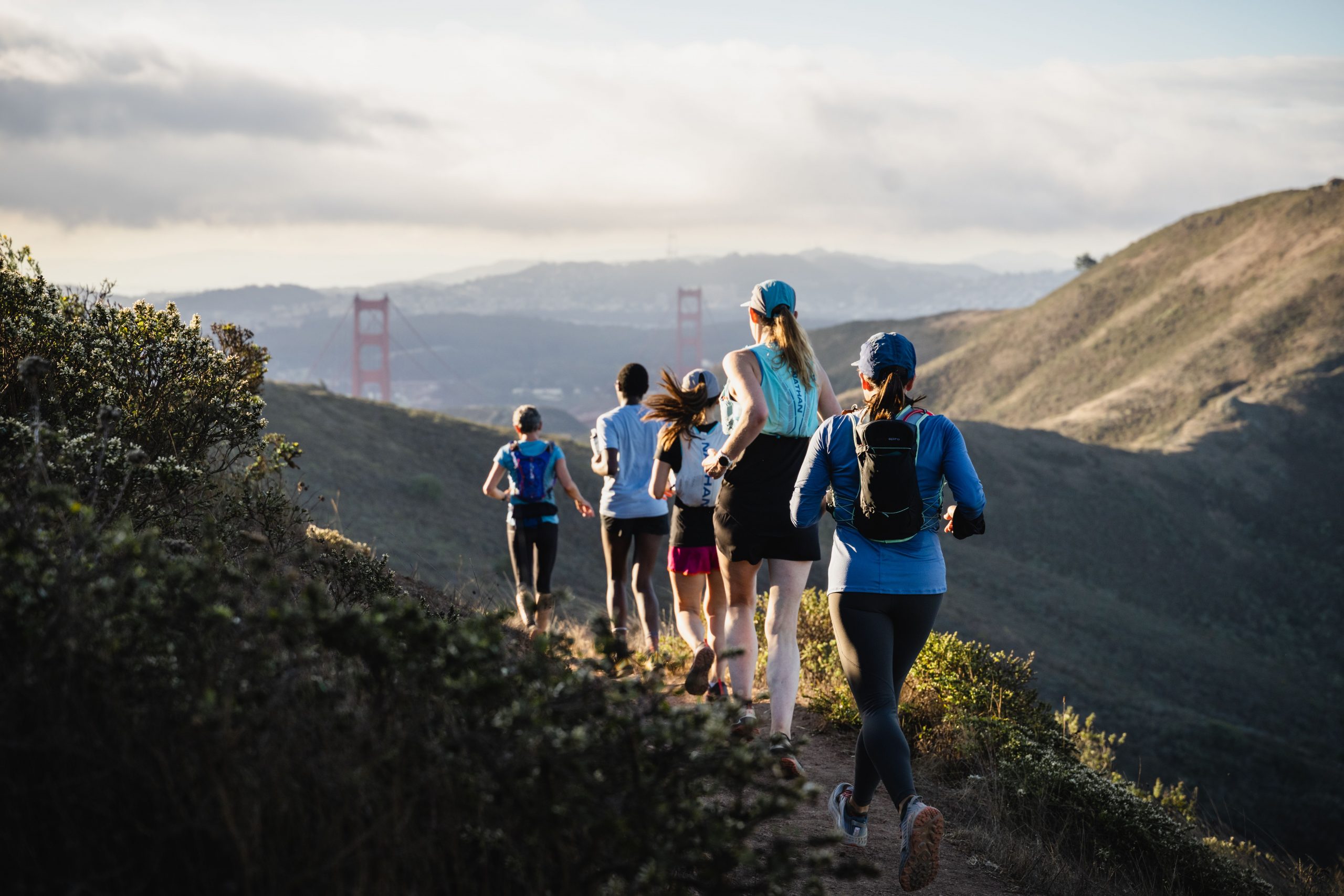 One year. Can you believe it?! It's been one year since we've partnered with the women of Trail Sisters – Marin to lead a no-drop supportive each month as part of our Saturday Group Runs!
This partnership has been one of the proudest ones in our shop's history, serving as a joint effort to create a more inclusive space for more and more runners. We're grateful for all they've done for the community at scale and look forward to this being the first year of many more to come.
The routes this week were designed by the Trail Sisters' very own, Sarah Thacher, with the main route going as follows: TV Road > Rhubarb Trail > TV Trail > up Fox Trail > right on Coyote Ridge > quick left down Middle Green Gulch > across Shoreline Hwy. > up Redwood Creek > right on Miwok Trail > down to Rhubarb trail > left and back to the shop.
As each month goes, the Trail Sisters will lead a group at 7:30 am with the regular group leaving at 8 am. See your faces on Saturday!
Long route: https://www.strava.com/routes/3010293985456698280
Short route: https://www.strava.com/routes/3010294017040598532
Strava Mobile App: https://support.strava.com/hc/en-us/articles/360044071592-Following-a-Route
Coros: https://support.strava.com/hc/en-us/articles/4412495156877-Syncing-Strava-Routes-to-Your-COROS-Device
Garmin: https://support.strava.com/hc/en-us/articles/115000919304–Syncing-Strava-Routes-to-your-Garmin-Device