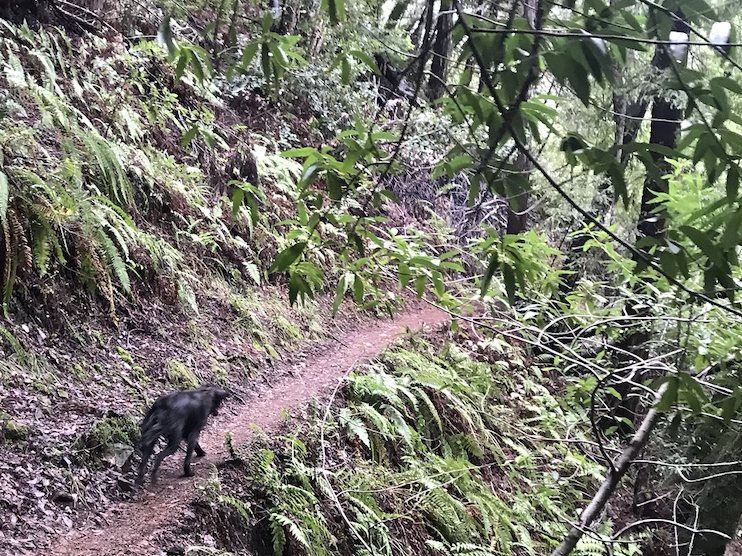 Phoenix Lake in Marin County is a magical place for humans and leashed dogs. The trails offer diverse terrain that will surround you with lush oaks, redwoods, ferns, moss, and stunning vista views. Depending on your mood, you can enjoy the short loop around the lake or gain some vert and run to the top of Mt. Tam.
One of my favorite trial sections is the climb to Pilot Knob via Tucker Trail. This trail is a great mix of fire roads and dirt. The doable climb is worth it for the great view of Mt. Tam and the Bay that your human companion will enjoy.
Pro Tips: Dogs should be on leash or you may risk a ticket. You may encounter a lot of wildlife such as deers, coyotes, and turkeys. Be careful! Parking is tight in the small parking lot so best to park in Ross across from the post office and get some easy warm up miles to the park. Water and port a pots are available in multiple locations.
Strava link: https://www.strava.com/activities/7382113704