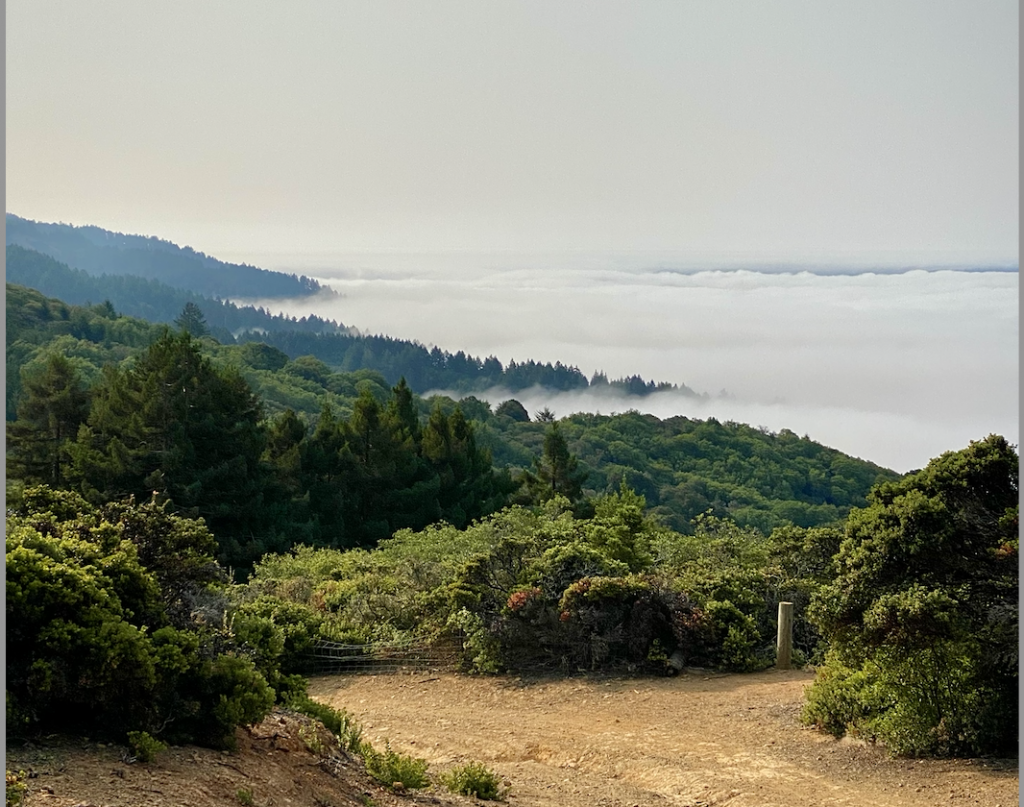 Bolinas Ridge!
Killer point-to-point run.
Start at the trailhead on Sir Francis Drake just ~2 miles east of Olema: https://goo.gl/maps/GPGfr26WqEtvqr387
Can end at Pantoll, or you can continue down Mt Tam and end in Mill Valley, or continue into the Headlands.
If you end at Pantoll, it's about 17 miles and 3,000 ft of gain. 
It's a point-to-point run, so run a car shuttle with some friends or sweet talk your partner into a ride to the trailhead 🙂
Or better yet-get two groups going opposite directions and do a key swap when you pass each other on the trail. 
Pro Tips: Not a ton of water stops, so go early and pack plenty of water (probably 1L minimum). 
Dog friendly from the Trailhead at Drake to the top of Bolinas-Fairfax road ("BoFax"). Sadly at that point the route hops onto the Coastal Trail-which is not dog friendly. 
Shout out to Ben Moore who did this recently!
Strava Link ending at Pantoll: 
https://www.strava.com/routes/3009270904330145502