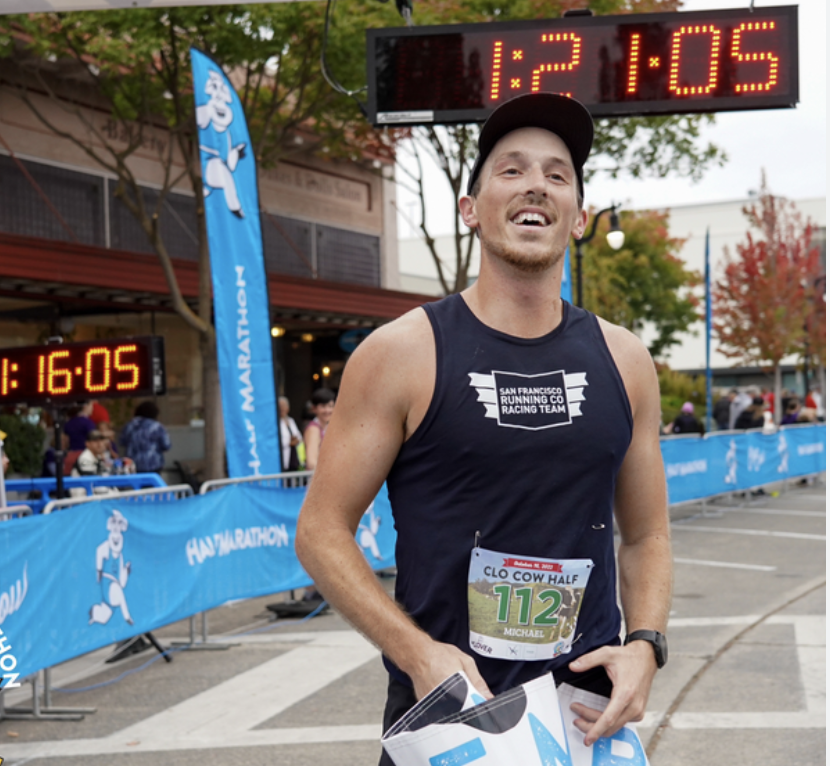 "I found the SFRC community right after COVID and it's really fueled my passion for running. Through the SFRC community runs I've met so many friends that continue to inspire me and have helped to push me towards bigger goals than I'd ever thought I was capable of."
Hometown: Rohnert Park
Occupation: Accountant
Favorite food after a run: Johnny's Doughnuts
What are the top 5 songs on your playlist: I'll give just two….Trying to Feel Alive by Porter Robinson and Danielle by Fred Again.
Favorite movie: Interstellar
Hobbies besides running: Writing Music, lifting Weights and board games.
Favorite vacation spot: Hawaii
If you had a warning label, what would yours say: Beware! This man has no idea how far it is to the next aid station.
What is something we would never guess about you: I just learned that both my arms are identical in length which is very rare apparently.
What is your favorite way to unwind: A warriors game and a cold beer.
Favorite quote: "Find what you love and let it kill you." -Charles Bukowski
Causes you are passionate about: Climate change and affordable housing.
Favorite running trail: Sea to Sky trail in the Jenner Headlands
Favorite race: Dipsea
What advice would you give to a new runner: Take your time and don't rush into longer races.
Races on your bucket list: Western States 100, Boston Marathon, and Hardrock 100.