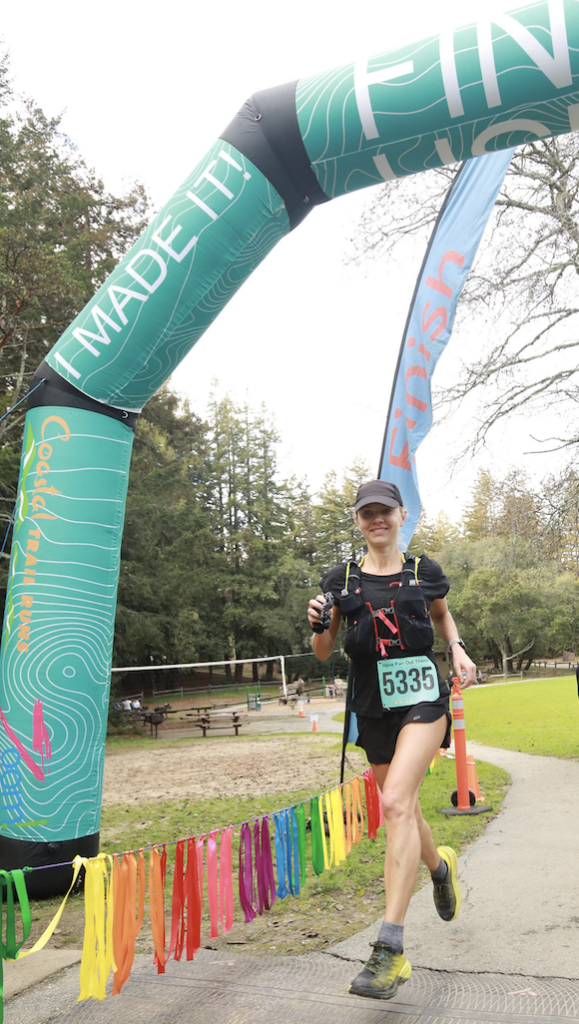 Hometown: Berkeley for now
Occupation: Dental Hygienist & SFRC Rep!
Favorite food after a run: One bowl of cereal that always derails into five bowls.
What are the top 5 songs on your playlist: No 'top 5' sorry to say. I like almost everything, it's always changing.
Favorite movie: Idiocracy! I could watch it again, right now.
Hobbies besides running: Cooking, biking, reading, being a van bum with my husband anywhere. If road tripping is a hobby, then lots of that.
Favorite vacation spot: Mammoth, Owens valley, or anyplace along the 365. However, beaches are always great too though.
If you had a warning label, what would yours say: "Will most likely pronounce something wrong."
What is something we would never guess about you: I graduated high school in Panama. Although, technically I really shouldn't have graduated because I was only in school for one year, not four. But I do have the paper diploma from Pedro Pablo Sanchez high school somewhere. Funny story, I received a scholarship to travel abroad for one year, so I spun a globe, my finger landed on Panama, I saw two oceans, and said sign me up. That was the kind of decision making my fifteen-year-old brain was making at the time. It was amazing, no regrets.
What is your favorite way to unwind: Cooking 🙂 Sometimes I just spend a whole day cooking different things.
Favorite quote: It's probably just: "Where there's a will, there's a way". That one comes up the most often in my head.
Causes you are passionate about: Homelessness, the transient community, and getting healthy food to people that don't have a stable living situation.
Favorite running trail: Anywhere that starts in the dark and includes a sun rise. Preferably in nature.
Favorite race: I love spectating at WSER!  There's so much energy it's contagious. I don't race much currently, although I look forward to more racing in the future. There are so many amazing options for races, it's insane. For now, I love creating my own nutty routes and completing them.
What advice would you give to a new runner: Enjoy the process! That is the BEST part of getting to your goal if you have one. In my humble opinion, it is all miles in training that bring joy, satisfaction, self-discovery and spark more curiosity and love for running. Be patient with yourself too. We are all just a snapshot in time on our running journey.
Races on your bucket list: Well, WSER would be nice, but seems pretty tough to get in.