Saturday Morning Group Run – Labor Day Weekend Self-Starter
September 3 @ 8:00 am

-

12:00 pm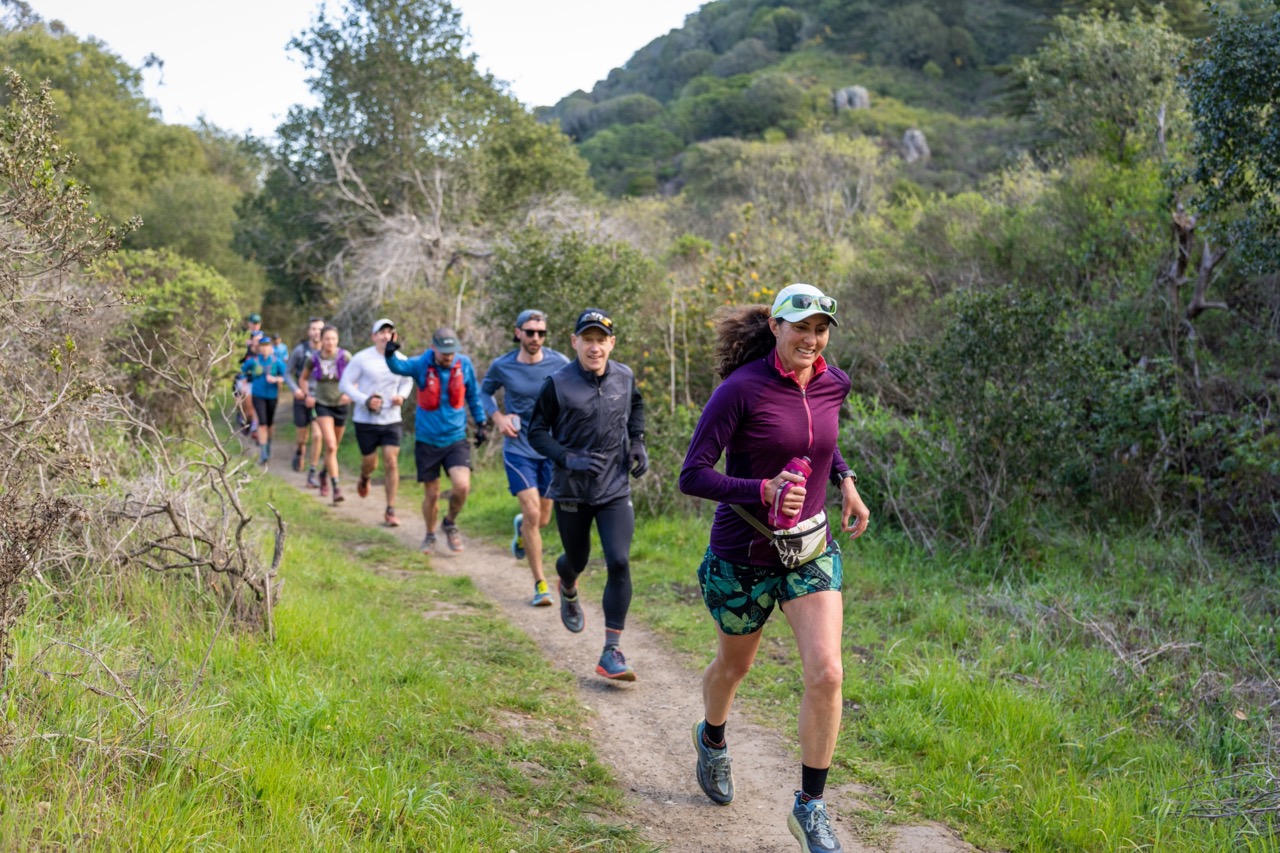 This Saturday, we're going to do things a little different in multiple ways. First, this route is what I feel is my magnum opus. I've been long trying to find a way to cram a good amount of vert in the usual ~13 mile run from the shop, which is no easy feat. Well, I've done it…enjoy.
Second, as most of the team at SFRC AND the Trail Sisters – Marin are out of town, this run will be an un-hosted self-start run. Our recommendation are to 1) make sure to use the restroom beforehand as we won't have anyone to open the shop pre-run, and 2) make sure to buddy up and to use the links provided below to load the maps onto your devices.
The main route this week starts from the shop, per usual, and goes clockwise: TV Road > left onto Oakwood Valley > Alta Trail > down Rodeo Valley > across/right Miwok Trail > up Miwok > watch the easy-to-miss drop down onto Wolf Ridge > down Coastal Trail behind Hill 88 > across lower TV Trail > up Coastal on the other side > right onto Coastal Fire Road > right Fox Trail > left TV Trail > Rhubarb Trail > back to the shop.
Although we won't see your faces, you will be missed. We will be back the following week on our regularly scheduled programs. Take care of each other!
Long Route: https://www.strava.com/routes/3000209026976752394
Short route: https://www.strava.com/routes/3000212044217316106