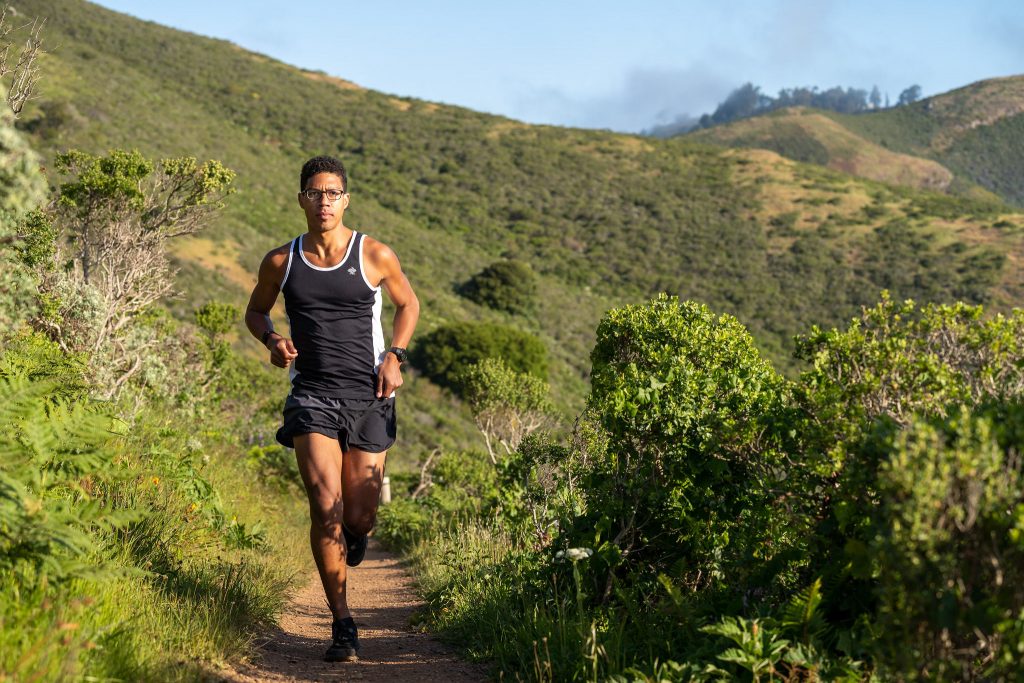 Hometown: Hayward, CA
Occupation: Regional Outreach & Policy Specialist, U.S. Department of Health & Human Services; Head High School Track/Cross Country Coach; DJ
What is your favorite food/dish: Mac & Cheese Balls
What are the top 5 songs on your playlist: This is a complicated question because I'm listening to a lot of music to be ready for DJ sets, but answering this strictly in the "what songs will get me up to run" context… "Our Velocity" – Maximo Park, "NRG" – Duck Sauce, "The Hit" – TWRP ft Ninja Sex Party, "Golden" – Cory Wong ft Cody Fry, "Fly or Die" – N.E.R.D.
Favorite movie: Superbad
Hobbies besides running: DJing and pub trivia
What is your favorite vacation spot: The Algarve, Portugal
Favorite quote: On YouTube, I'm most known for the "What's the worst that could happen?" quip. My student-athletes hear a different one more often: "Do better."
What is your spirit animal: Panda
What's your favorite way to unwind: Watching all of the available trashy reality TV
What causes are you passionate about: Equitable health & education access
What's something we would never guess about you: My got-to karaoke song is Rick Astley's "Never Gonna Give You Up"
What is your favorite running trail: East Bay Skyline National Recreation Trail
What is your favorite race: New York City Marathon or Boston Marathon on the roads, Whiskey Basin on the trails
What advice would you give to a new ultra runner: Consistency is the key. Don't get caught up in what other people have told you, what they're doing on Strava, or any of the other hype. Find what motivates you day in and day out, stick with it, and focus on simply enjoying the experience.
Any races on your bucket list: USATF Cross Country Club Championships in Golden Gate Park with SFRC in December!