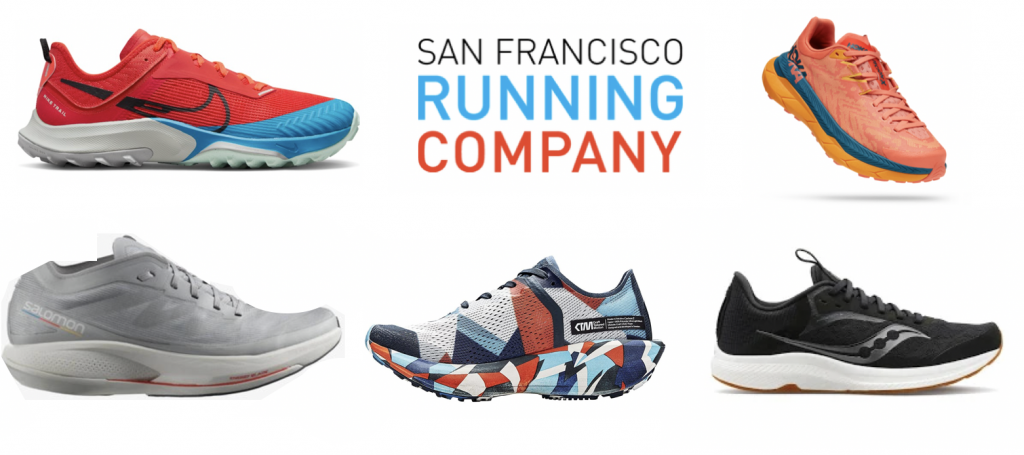 NIKE
Terra Kiger 8
Alex Varner set the Dipsea course record in 2015 in the Terra Kiger 3, so the Terra Kiger 8 has a lot to live up to. Don't worry kids, it does and is one of our go-to picks for Dipsea 2022. This update adds cushion in the right spots and makes subtle improvements from the previous version.
React Infinity Run 3 (Available 5/12)
Nike's OG injury prevention shoe gets a stellar update and is a great, everyday road runner. In version 3, look for more cushion in the heel and ankle. We'll be logging our easy miles on the bike path with the React Infinity Run 3 this summer.
HOKA
Tecton X (Available 5/15)
HOKA's latest release brings carbon fiber to the trails just in time for Dipsea 2022. The Tecton X utilizes parallel carbon fiber plates that act like a dual-suspension system for your off-road trail adventures. The ProFly+ midsole is light and provides the right amount of propulsion while you take on the Dipsea Stairs this June.
Saucony
Freedom 5 (Available 5/17)
Looking for an everyday road trainer or tempo run workhorse? Check out Saucony's updated Freedom 5. In addition to feeling soft underfoot, the Freedom 5 looks good and is vegan friendly.
Salomon
Phantasm
Salomon just dropped this snappy shoe to help your summer training plan. The Energy Blade in the Phantasm midsole propels you forward and keeps the tempo quick.
Craft Sportsware USA
CTM Ultra 2
CTM Ultra Carbon 2
We had a lot of fun at last month's pub run with Craft Sportsware and David Laney. The CTM Ultra 2 and Ultra Carbon 2 were the perfect trail shoes to take for a casual 7 mile run through the headlands. Both models have a high volume mesh upper that feels comfy on your foot; the Ultra 2 features a plush underfoot ride and the Ultra Crabon 2 has a forked carbon plate.