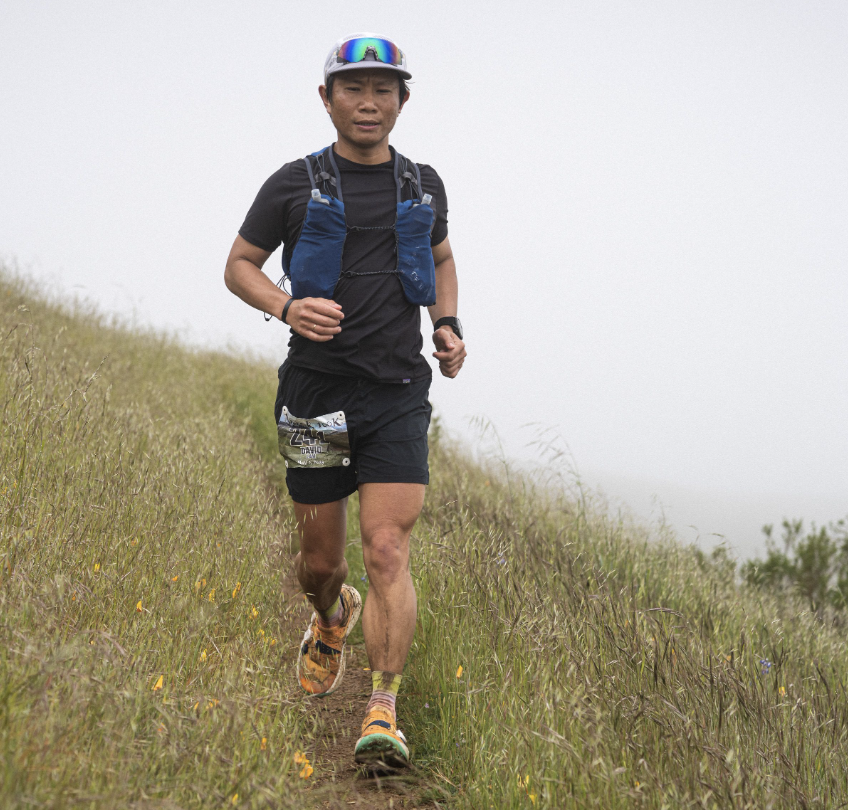 San Francisco Running Company trail community is one of the most special ones you'll find in the world. The ease in which some of the most beautiful trails are accessible from the front door of each of the store's locations is incomparable. The people you meet through the community are some of the most well-rounded and unique personalities you'll meet and, if you play your cards right, you'll make yourself some lifelong friendships.
Hometown: Los Angeles, CA
Occupation: Customer Success for a process manufacturer software company
Favorite food after a run: A juicy burger or burrito
What are the top 5 songs on your playlist: For running? Pick from Nipsey Hussle, Drake, Labrinth, Above & Beyond, and Polyphia
Favorite movie: So hard to narrow down, but I can watch either Before Sunrise or the Fast & Furious movies endlessly.
Hobbies besides running: Really enjoy being with friends and family, music trivia, and I always have at least 1-2 books going on my Kindle.
Favorite vacation spot: Most places in the continent of Asia.
If you had a warning label, what would yours say: Warning: *shrug emoji*
What is your favorite way to unwind: Recovery boots + beer + movie
Favorite quote: Everyone has a plan until they get punched in the face.
Causes you are passionate about: Bringing awareness to representation in our sport, protecting the elderly and children, and clean water for everyone in the world.
What's something we would never guess about you: I played poker professionally for 11 years.
Favorite running trail: The Dipsea or any way up Mount Tam
Favorite race: Broken Arrow Skyrace
What advice would you give to a new runner: Fitness is not gained over night or by obsessing over numbers.
Races on your bucket list: Western States 100 (…in 3ish weeks)