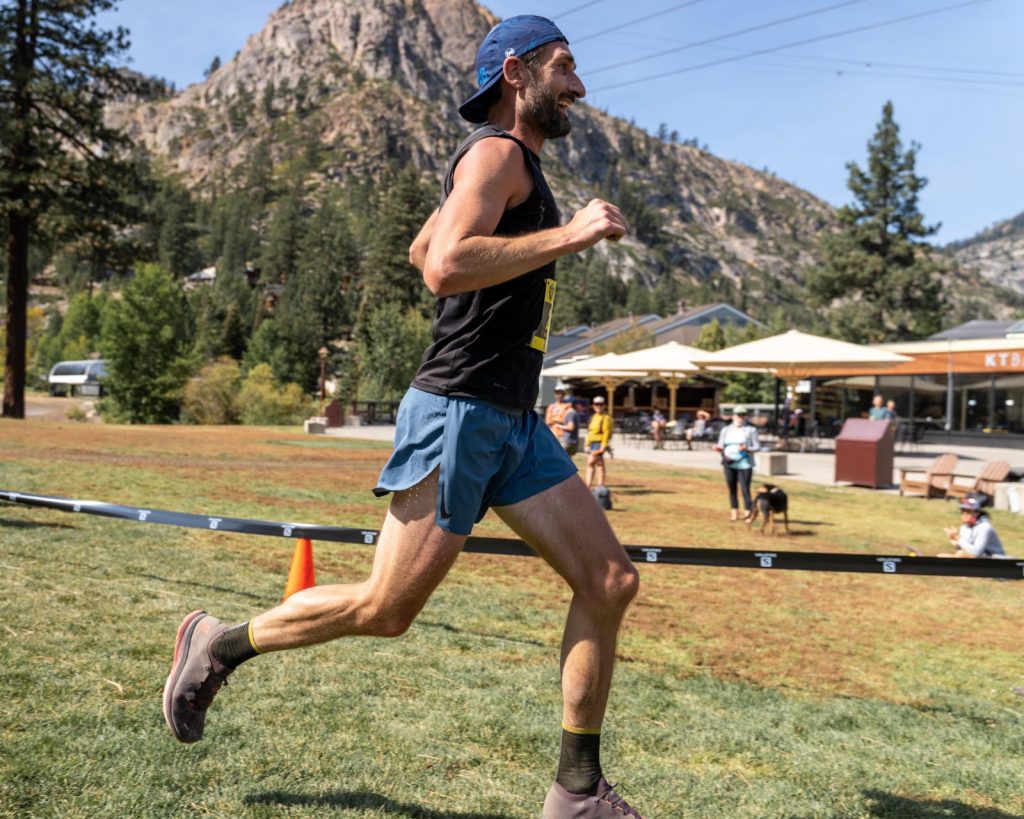 Hometown: Issaquah, Washington ('burb of Seattle)
Occupation: Consulting Engineer
Favorite food after a run: Three beers and a breakfast burrito.
Top 5 songs on your playlist: Let's go with bands… Black Keys, Portugal the Man, Brother Ali, J5, Beck, Hozier, Kaleo
Hobbies besides running: Skiing! In bounds, Backcountry / touring, XC skiing. Road, Gravel, and Mtn Bike. Brewery hunting. Karaoke.
What is your favorite vacation spot: Anywhere in the high alpine.
If you had a warning label, what would yours say: Oh – lots of warning labels: Don't talk to me in the morning before coffee. Don't leave cabinet doors open or extended periods of time. Don't keep me up past 10pm.
What's your favorite way to unwind: Coming home after a long run and laying on the floor and staring at the ceiling for 15 minutes.
What causes are you passionate about: I'm not entirely sure if it's a cause, but I'm big into learning, striving for what's next, and humility. More into listening than talking.
What's something we would never guess about you:  I'm tall – so sometimes it's hard to see, but I'm definitely balding a bit. Next time I tie my shoes, you'll see it.
What is your favorite running trail: Bolinas Ridge!
What is your favorite race: That I've done? I'll go with the Moab Trail Marathon. It's runnable and very tough. Great competition. Last year I narrowly lost to Adam Peterman. It was a close one 😉
What advice would you give to a new ultra runner: I've never been in any position to give advice 🙂
Any races on your bucket list: Many. Ultra Trail Cape Town, Backcountry Rise, Chukanut, Way to Cool (still haven't done it!), Javailna, JFK, and probably many more.