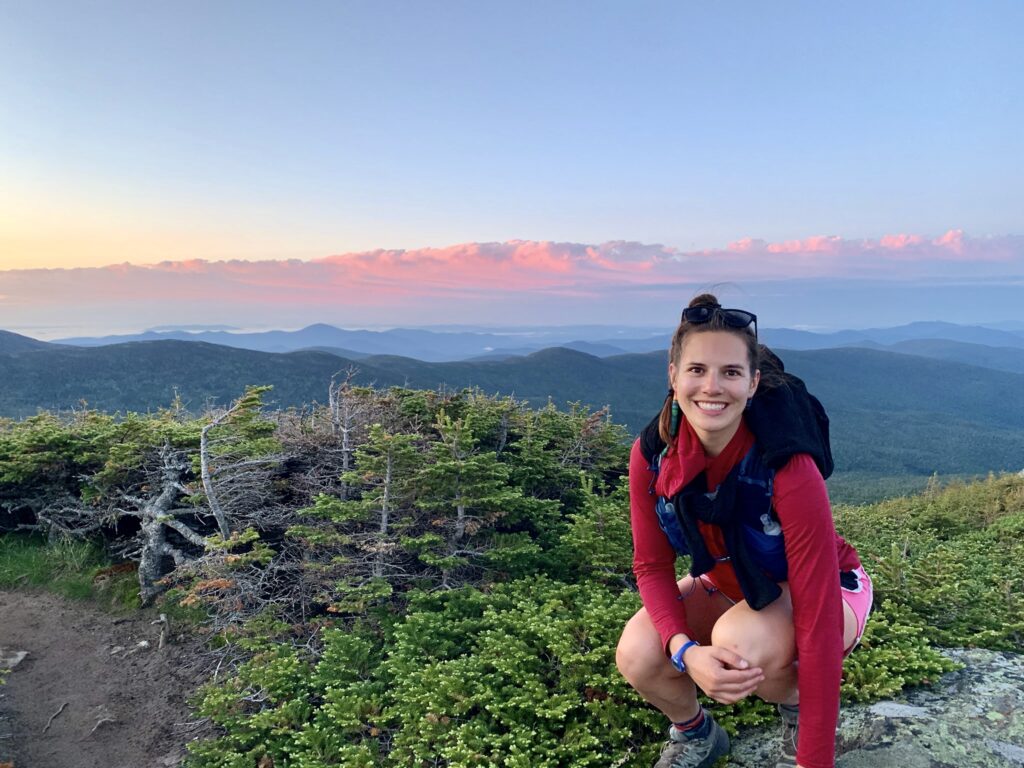 I moved to Mill Valley in Nov 2021 having heard about SFRC – had no idea what a big part of my community it would become. Grateful for all that this group does!

Hometown: Rochester, NY
Occupation: NOLS business development / backpacking instructor
Favorite food after a run: Keeping it local in Tam Junction: Good Earth smoothie + breakfast sandwich w/ xtra veggies
What are the top 5 songs on your playlist: Straight from Spotify Wrapped 2022: Heat Waves (Glass Animals), As We Ran (The National Parks), This Must Be the Place (Talking Heads), IDGAF (BoyWithUke), Better Days (Dermot Kennedy)
Favorite movies: Moonrise Kingdom
Hobbies besides running: Road trips with good playlists, backpacking, backcountry skiing, reading fiction in the sunshine by an alpine lake (even better when any of these are with friends).
Favorite vacation spot: Wind River range, WY
If you had a warning label, what would yours say?: "Easily susceptible to running peer pressure" – I will quite literally never say no to running w/ friends.
Favorite quote: "We're all just walking each other home."
Causes you are passionate about: Increasing access and inclusivity in the outdoors, youth trail running and backpacking
What's something we would never guess about you: My career has taken many twists and turns (nursing, working at a backcountry ski resort, an MBA) – still figuring out what I want to be when I grow up.
Favorite running trail: My favorite trail down Dias Ridge towards the Pacific.
Favorite race: Run Rabbit Run – I lived in Steamboat for a winter so it was fun to come back and run this in my old backyard with a big group of friends
What advice would you give to a new runner: The first couple weeks of trying anything new will feel really hard. That's ok, keep sticking with it day after day, trust it will eventually get easier, and running acquaintances will turn into friends. And then one day you will have that magical, blissed out, aha moment on a trail somewhere and realize you've fallen in love with this whole running thing.
Races on your bucket list: Hardrock!! fingers crossed